Hi! I'm Jeanne and this is my creative consultancy, which exists to add focus and oomph to all sorts of ideas—and the people that think of them.
services
While the kind of consulting I do for clients is as varied as creativity itself, I essentially offer three categories of services: workshopping, advising, and assessing.
Workshopping
We all know the phenomenon of being too close to something. (Where's the forest? And what's this tree doing in my way!) When that happens, someone else's viewpoint can often help.

For example, it's common for playwrights and screenwriters to get out of their own heads by workshopping their drafts, reviewing them with a group and making refinements together.

I bring this workshop concept to a wide gamut of raw ideas from my clients—in service of adding the clarity and pixie dust that allow their ideas take flight.
Advising
I work with creative and communications teams that recognize the need for sharpening their skills and energizing their creativity. I arrive on the scene to help them do just that, putting together a customized program for their group. This could include a mix of creative direction, creativity clinics, guided brainstorming and 1:1 mentoring.
Assessing
If you're not attracting the kind of creative talent you want, or if your organization's morale is low and turnover is high, I'm here to help. I'll pinpoint key issues and offer recommendations for solving them. And I'll do so without the inherent biases that can occur when you're assessing a problem from inside the system. (Outsider power—RAWR!)
about
Throughout my life, I've been recognized for my ability to look at things in a different way, adding necessary doses of clarity and zhuzh to any problem or project—whether its professional or personal. Now I'm offering this expertise through IvyMagic, a consultancy that exists to playfully bring clients' goals, ideas and creativity to life.
Before founding IvyMagic, I spent 25 years helping agencies and brands bring focus and originality to their ideas and messages. Those I've collaborated with include the following:
Alaska AirlinesASUSBoys TownCiscoCMD AgencyCreighton UniversityErvin & SmithExtensisHealthwaysHPIntel
JELD-WEN Windows & DoorsKampgrounds of America (KOA) MicrosoftNikeOregon Children's TheatreRestaurants UnlimitedSCRAPTD AmeritradeWONGDOODY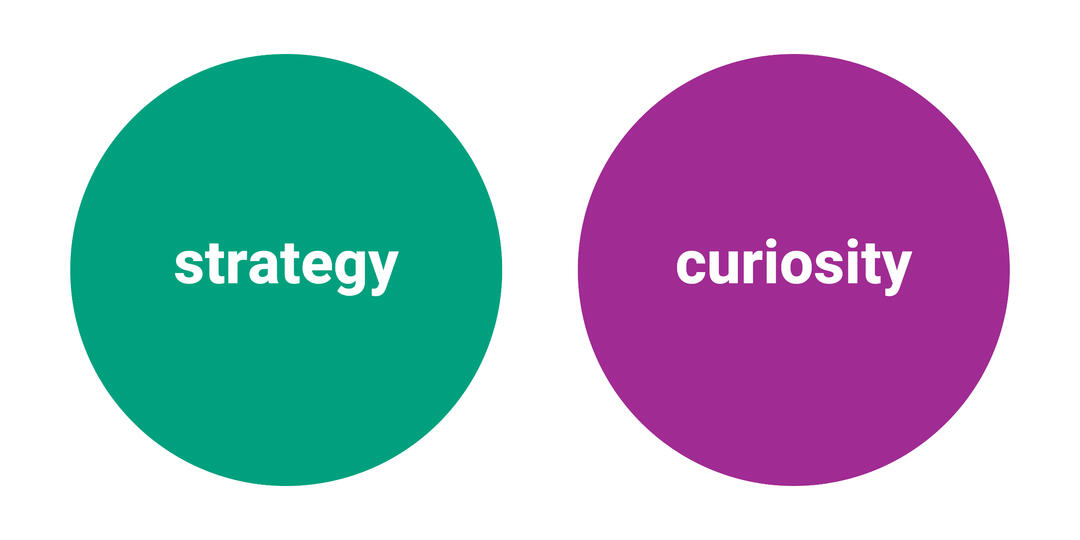 Of course, when you work with IvyMagic, you're working with me, so here's a little bit more about who I am.
process
When you work with me, you can be sure our collaboration will be as productive and effective as it is upbeat and fun. Clients like working with me not only because I'm highly responsible, but also because I bring a sense of play into all the work I do with them.
Still, I'm not running the Romper Room. I'm running a business. Below are five things you should know about how I work before we discuss your project.
I work efficiently and offer my clients value pricing, which means I charge based on the project scope rather than an hourly rate.

In my 25-year career, I've learned that the best work is built upon well-rested, focused thinking. Being "always on" or available 24/7 is a disservice to my clients.

Establishing good rapport with my clients is vital to what I do. That's why all the collaborative work I do with them happens when we can see each other—in person or via video.

When it comes to productivity, status meetings are the devil. I keep clients informed of my progress via recurring status updates posted in their chosen platform (e.g., Slack, Teams or email).

My expertise, perspectives and creativity have value. While I accept a limited number of small in-trade projects, I currently don't do pro bono work. I also don't have coffee meetings just so someone can "pick my brain."
let's chat!
Want to know more about the work I do? Ready to talk about a project—or know someone I should talk to about one? You've come to the right place.